January 2010 Archives
Sat Jan 30 11:55:37 CET 2010
Switch Nixie digits off/on with 0V/+5V
Switching off/on a digit of a
nixie tube
is normally done by using a
7441/74141 NIXIE Tube Driver
or a transistor like the
MPSA42
.
I don't have those parts lying around here, and it's snowing outside, so I'm not in the mood to go shopping

But I do have some
BUZ80 SIPMOS Power Transistor
lying around. They are a littlebit oversized, but wil do the job. Anyway, a
MPSA42
with resistor will probably be a cheaper and therefore a better solution.
This is the result with 11 BUZ80's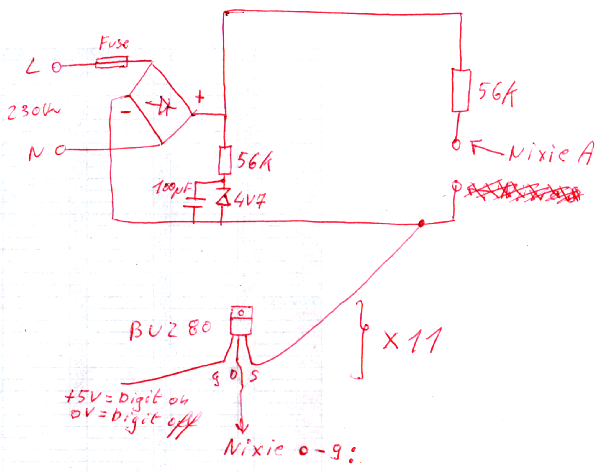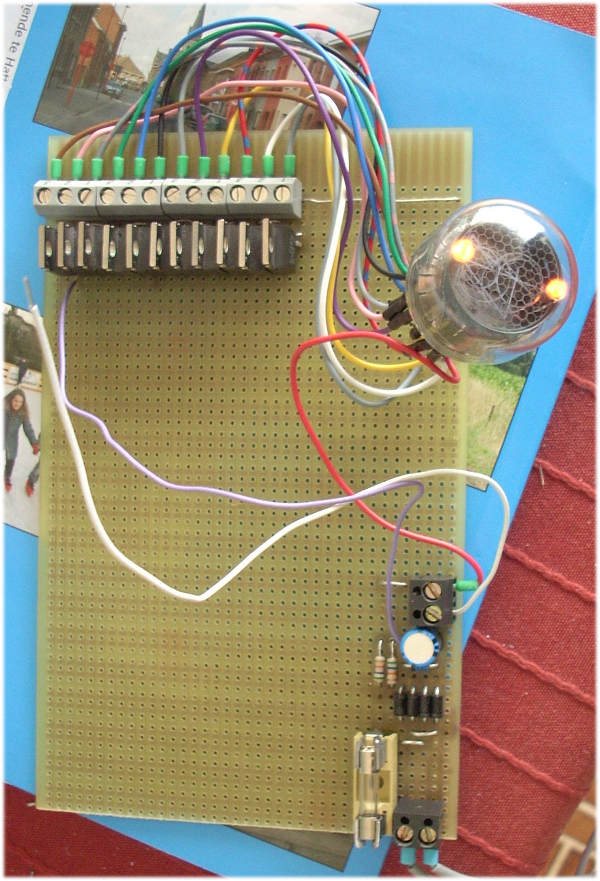 Next step is to add a
PIC
to the circuit.
To be continiued

Thu Jan 28 22:53:34 CET 2010
Power a Nixie tube
Through the years, I have collected a lot of 'junk', like for example a
nixie tube
and thought it would be interesting to do something with it.

Because a
nixie tube
needs a high voltage to operate, the first thing to do is buidling a
power supply
.
After reading this
Build a Nixie Tube Digital Clock-Web Page
and taking a look at
the circuit schematic
I have decided to take the same approach to power the
nixie tube
.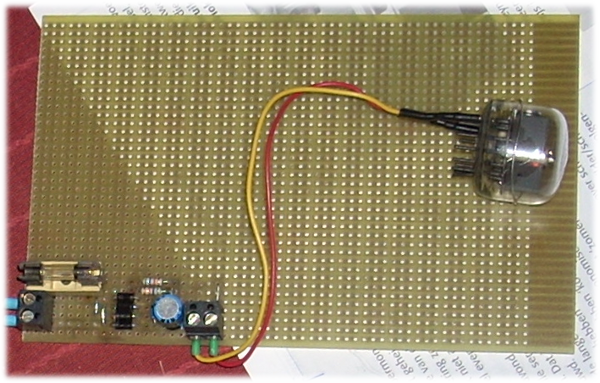 And
yes
, it works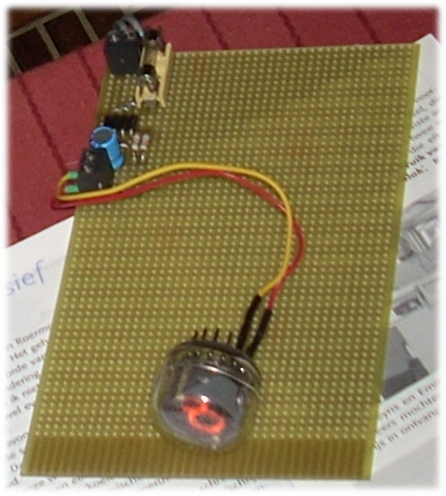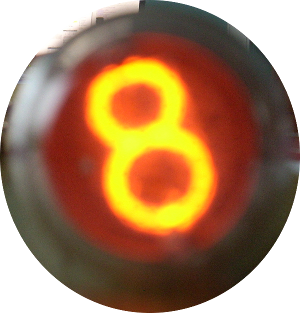 The next step will be to add a circuit that can switch the digits 0-9 on and off by using 0V - 5V, so a
PIC
can be used to drive the digits.
To be continiued